Frequently Asked Questions
Send us Your Ideas
Email, Call, or Submit A Quote Request

We Design for You
1st Proof back in 24 hours, Unlimited revisions until its just right
In your hands in 14 Business Days or less
Shipped for free via UPS Priority Air
What is the PVC backing?

It is a Plastic protective coating that is applied to help support the patch. This patch type must be sewn on, and does not have iron on capabilities.

What is the minimum quantity of patches I can order?

Our minimum quantity to order is 100 (per design). We also offer as low as 50 patches (per design) but there is a $55.00 under-minimum fee, as well as an increase in cost per patch.

Do my patches have to have a border on them?

Yes, There are two types of borders. Merrow and Heat Cut. Merrow is a sewed border up and around the patch edge. (Backwards C). A Heat Cut border is die cut using heated scissors. This method seals the patch edge and keeps it from fraying. Both borders are FREE with every order.

How effective is the Iron on backing?

Our Iron On Backing is very durable and adheres well to most fabrics. It does very well with standard washing machines and dryers. (50-70 wash and dry). Iron On Instructions are available upon request.

Is the Peel and Stick backing a permanent fix onto a clothing item?

No, it is only a temp fix to a clothing item. It can be taken off and re applied to clothing items about 3-4 times before it starts loosing its ability to stick. Then it's a sew on type of patch and still useable.

What type of thread is used and how strong or fade resistant is it?

The thread is made from 100% Rayon which is the strongest thread available for a patch and is very fade resistant to the sun and the weather elements.

How many colors can I use on my patch design and is there any charge for extra colors?

We offer up to 7 thread colors with every order of patches FREE of charge. Every color after that is only 0.10 extra per color added to the price of the patch.

How do I measure my patch design to get the cost and size of my patch?

We measure our patches based on the following calculation: (Height + Width) / 2 simply add together the largest height and largest width of your desired patch, then divide that number by two. The result is your patch size.

How long does it take to get my patches in hands?

Once you have approved the art work and placed your order you will have your order in hands in 14 business days or less. We ship UPS 2 Day Red label.

What other types of patches or products do you make other than standard patches?

All our patch orders are custom made to your specifications. We offer various patch types and products including Woven, PVC, & Silkscreen patches. Special backing options are also available.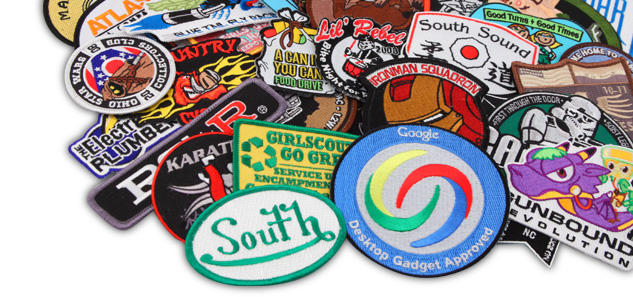 Our services include…
FREE Artwork & Design With Unlimited Revisions.
FREE UPS Air Shipping. Guaranteed
Delivery in 14 business days or less
Quality & Workmanship 100% Guaranteed.
We are really looking forward to working with you.
Toll Free: 1.800.257.9664
E-Mail: info@signaturepatches.com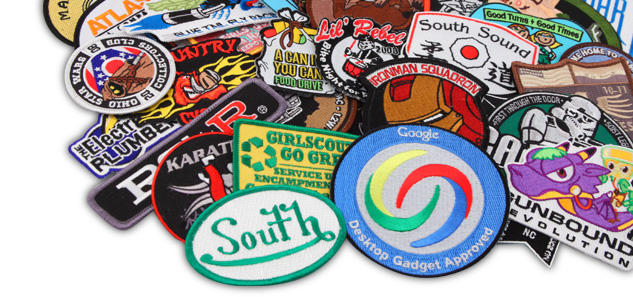 Dependable Service with Consistent Quality
Hundreds of Clients have Experienced Our Amazing Service